Greek philosopher Epictetus once said, "Happiness and freedom begin with a clear understanding of one principle: Some things are within our control, and some things are not." The key is being able to distinguish between the two and, if necessary, pivot accordingly. Anyone who has achieved success lives by this concept, and so do their financial planners.
EstateSpace is committed to empowering their clients to understand the value of their physical assets and use that information to manage, grow and protect them. To this end, they have released a powerful new mobile app that brings that knowledge to their fingertips.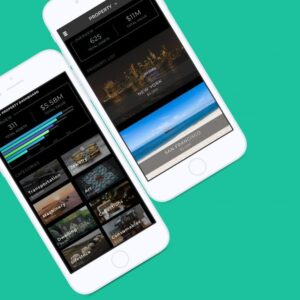 EstateSpace2.0: Asset Management Made Simple™ was created in collaboration with Cantina, a Boston-based company that has been leading the world in tech innovation for the past twelve years.
The result is a platform that is:
User friendly: You don't have to be a tech aficionado to utilize EstateSpace 2.0. It is designed for simplicity, so that busy people can manage their physical assets without dealing with a learning curve.
Secure: EstateSpace 2.0 provides unparalleled protection so that clients can manage their physical assets with complete peace of mind.
Tailored to clients' needs: For those who choose it, a white glove experience, complete with concierge assessment services that help build, streamline, and manage private operations, is available.
"The world is constantly changing for the better, as we rethink how things have been done to the way they will be done moving forward," says Jonathan Fishbeck, CEO of EstateSpace. "EstateSpace has done just that working with Cantina, delivering a market leading experience for wealthy families, individuals and their asset management teams to more efficiently understand, manage and grow their portfolio of physical assets, in the same way as they do their financial investments."
Like the tech world, building and managing wealth is inherently forward-thinking. It not just about just about enjoying the present, but about creating a better future, which means anticipating the inevitable challenges that will come our way. One of the greatest challenges in the financial planning space has been to preserve wealth past the first generation. That need has never been more urgent, considering that the Baby Boomers will pass down an estimated $68 trillion in physical assets over the next twenty-five years.
We may not be able to control a downturn in the market, a superstorm, or a political crisis half a world away; however, with trusted partners like EstateSpace we can become stewards of our physical assets and protect them for our children, grandchildren and beyond.
The EstateSpace Mobile App is available for download at the Apple App Store and the Google Play Store. To learn more about how you can protect and manage your physical assets, visit EstateSpace today.