We all love that family heirloom we inherited or the second home we finally purchased after decades of hard work. But physical assets are not just symbols of beauty or achievement. For many individuals and families, they serve as protection from loss during financial crises or frivolous lawsuits. Empower yourself with digital asset management software.
Physical assets can also help grow your wealth. Just ask any savvy art collector who knows the perfect time to buy or sell a particular painting or sculpture. Real estate investments can do your work for you, bringing in regular income while you are busy running your company, dreaming up your next enterprise, or simply relaxing with your family.
Finally, they are also an excellent way to preserve wealth for future generations. This has historically been a challenge for wealthy and middle class families alike. Usually because those gifting the wealth have not planned efficiently and/or the receivers lack financial literacy. Now, as the world prepares for the greatest transfer of wealth in history. (a whopping $68 trillion in the U.S. alone, according to Cerulli Associates). It has never been more important for all parties to educate themselves on financial planning, and have tools and advisors they can count on.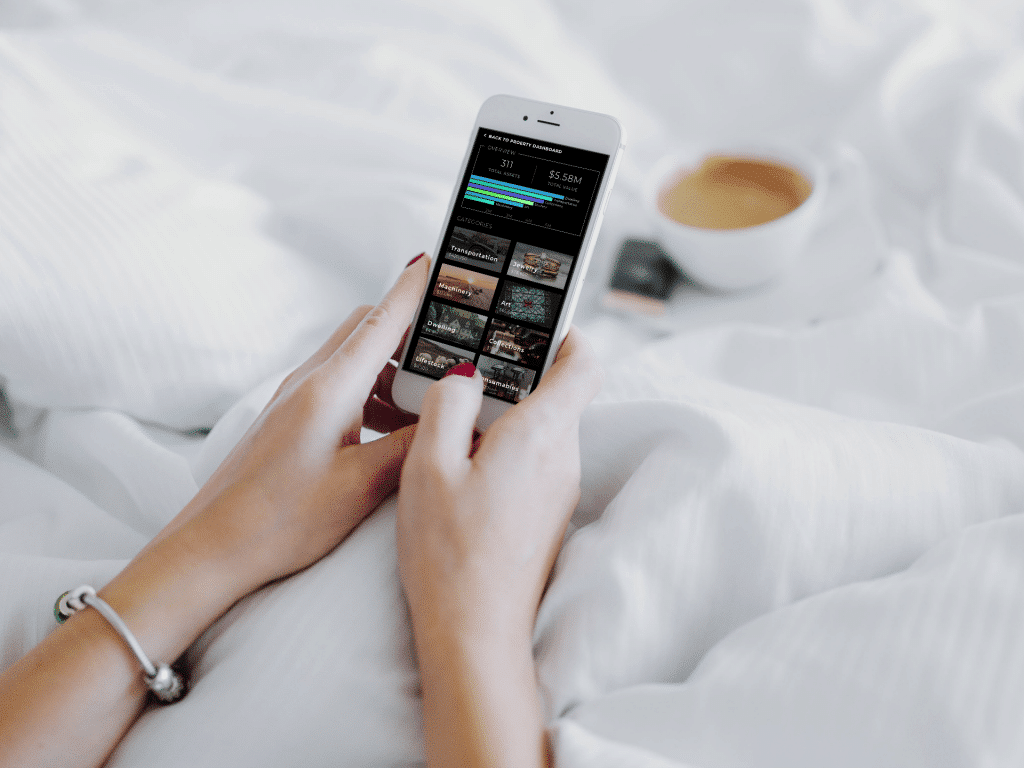 Knowledge at Your Fingertips: The Long- and Short-term Benefits of Digital Asset Management Software.
As the saying goes, knowledge is power, and whether your physical assets are newly acquired or have been in your family for generations. Having consistent working knowledge about them is the best way to make informed decisions as you navigate the twist and turns of life. A digital asset management platform allows you to:
Keep tabs on fluctuating values. Knowing the value of your assets in real time helps you to take advantage of financial opportunities (i.e. selling that painting or property), as well as mitigate any risks associated with the use of those assets.
Facilitate long-term financial planning
Prepare for a rainy day. Whether you are facing an economic downturn during a global pandemic, or an unexpected costly personal health crisis, you won't have to drag assets out of storage to get them appraised. You can just pull up the information on your phone.
Digital asset management software is about much more than tech, however. It allows you to interface with a flesh and blood asset management team. There's no confusing paper trail or email thread – just everyone on the same page and with a shared goal: your continued financial wellbeing.