Wherever life takes you, Estatespace is there with the one solution and everyday power to connect the facets of your life.
SaaS Founder Interview: Jonathan Fishbeck
Jonathan Fishbeck is CEO and Founder at EstateSpace, a cloud-based property & lifestyle management solution that offers five major advantages over old software and filing systems – instant communication, location-independent accessibility, task automation, data analytics, and secure data backup.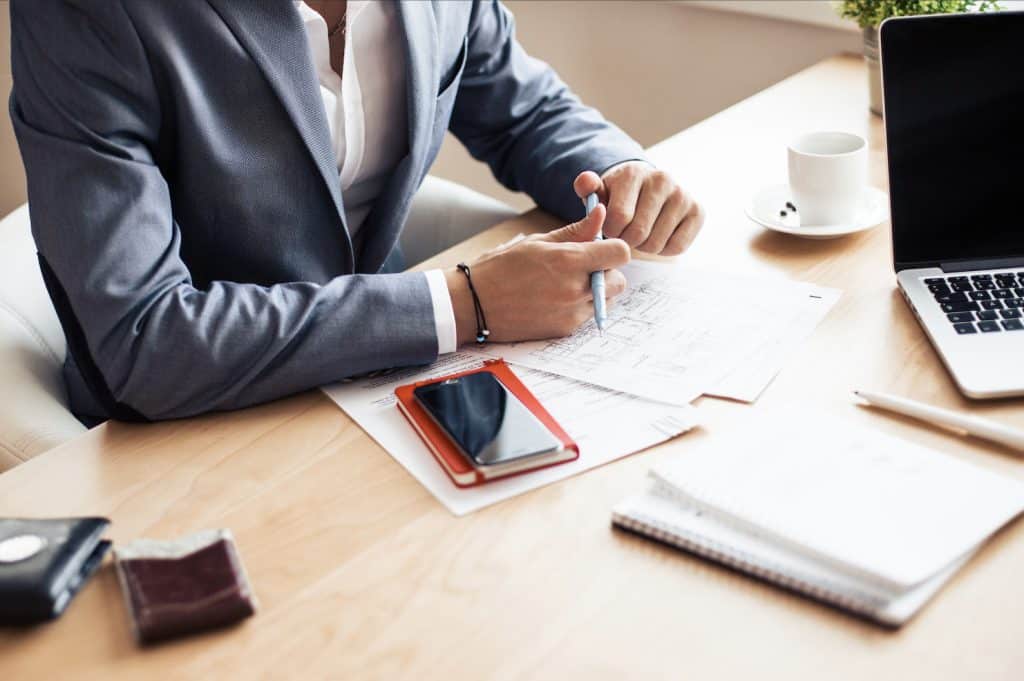 Pioneers of Lifestyle Management, EstateSpace to Release New and Improved Personalized Features to their Legacy Tech App
EstateSpace, the world's first legacy tech application, believes family offices should have access to modern technologies to manage all of their assets, providers and services. Our focus helps reduce risk and protect wealth succession.
Jonathan B Fishbeck Founder of EstateSpace: Revolutionizing The Estate Planning Industry
EstateSpace, is a technology platform that enables and simplifies how you handle lifestyle management service and operations to maintain real-property assets to help reduce risk and protect wealth succession.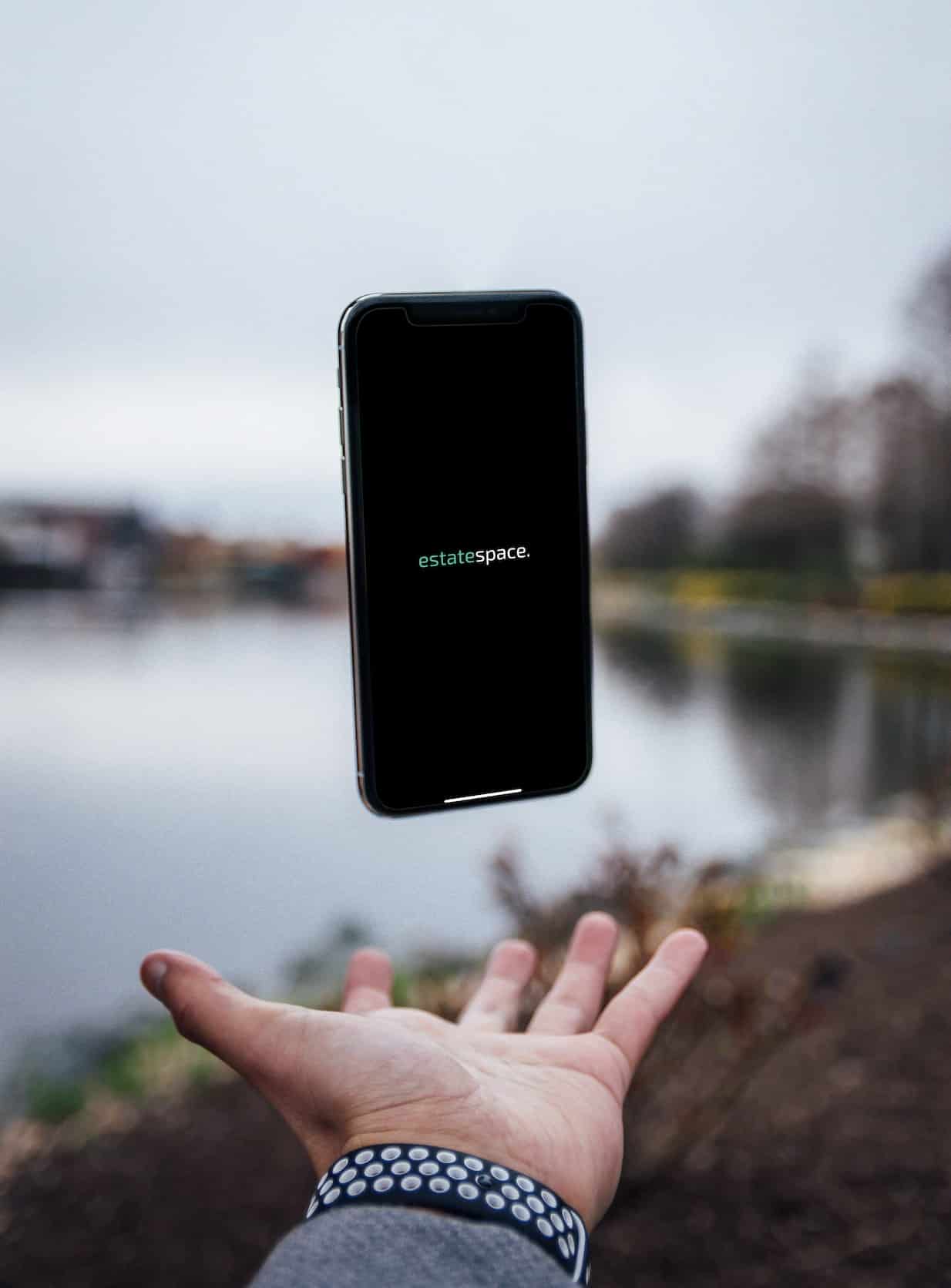 2021 Finalist for Customer Facing Digital Platform Awarded to: Organizations that show superior client-facing digital capabilities.
EstateSpace is thrilled & honored to have been named a finalist for Family Wealth Report Awards. Our platform enables and simplifies how you manage families, properties, operations and clients, to increase efficiency and protect your interests. Uniting team members with easily accessible information utilizing streamlined processes to achieve consistent results.
We appreciate & value all the judges who participated in the extensive review criteria to include integrity, independence, and genuine insight. Our goal has always been and will continue to be setting the standard for excellence in real-property asset & luxury lifestyle management.
Lifestyle Management in 2021 are Pivoting in Both Workplace &Personal Lives
Our homes used to be our refuge from the world – the place where we decompressed after the stress of the workday and shifted our focus to personal relationships and activities. Now they have become our world, creating an overlap that makes all those conversations about work/life balance seem almost moot.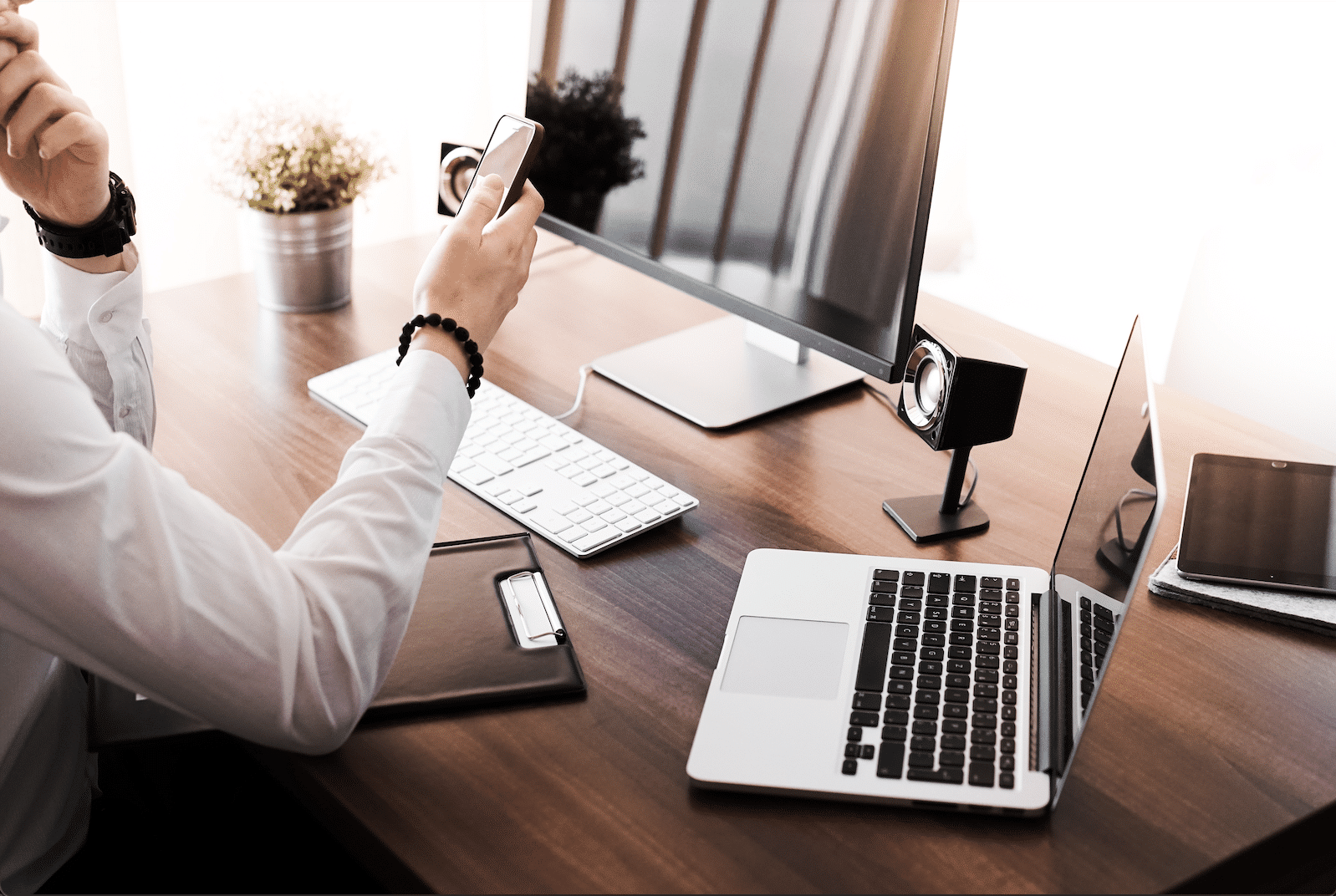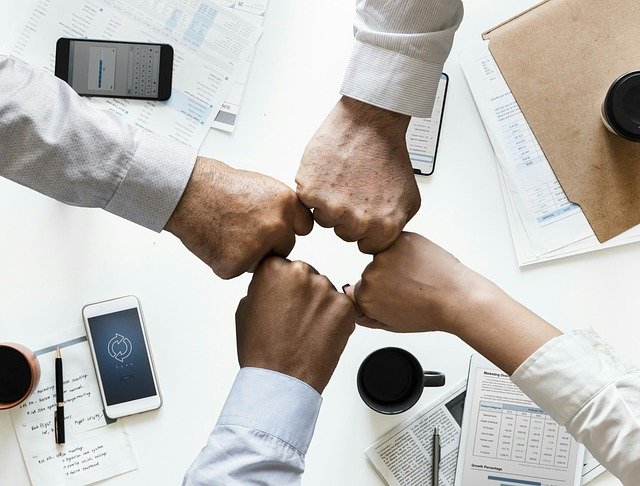 Atomicorp & EstateSpace Join Forces with RunSafe Security to Supercharge Cyber Defense
RunSafe Security, the pioneer of a patented process to immunize software from cyber attacks without developer friction, today announced EstateSpace, a financial technology market innovator, as a new customer and a partnership with Atomicorp, a leading open source cloud protection platform. In both cases, RunSafe will help to reduce runtime vulnerabilities and improve protections of open source software and cloud workloads from cyber attacks.
EstateSpace Releases Revolutionary Platform at the FOX Family Office Technology Showcase
EstateSpace is excited to announce our participation in the FOX Family Office Technology Showcase. By teaming up with the Family Office Exchange, we're making it easy for family offices to build, streamline, and manage physical assets and private operations with simplicity and increased visibility.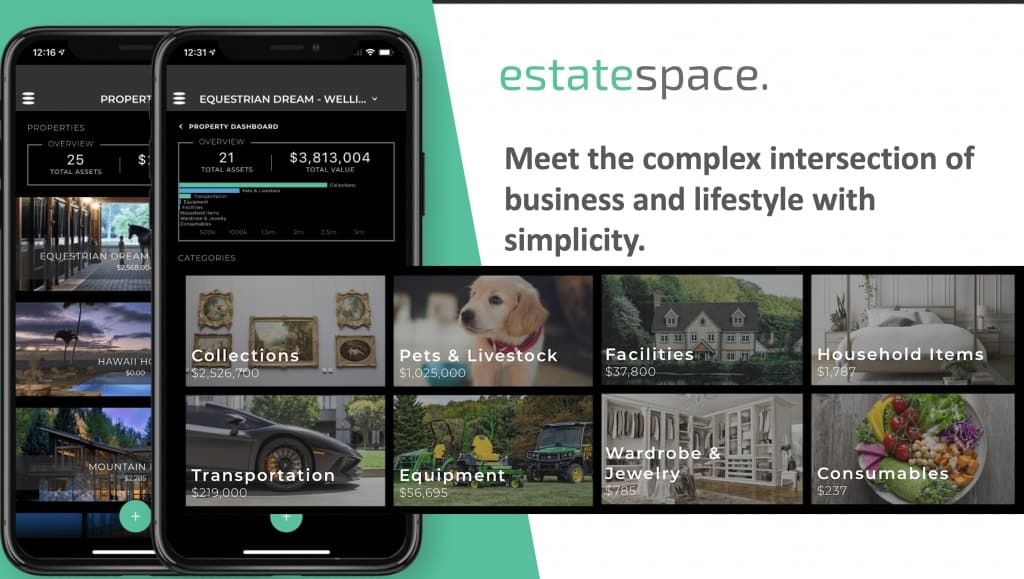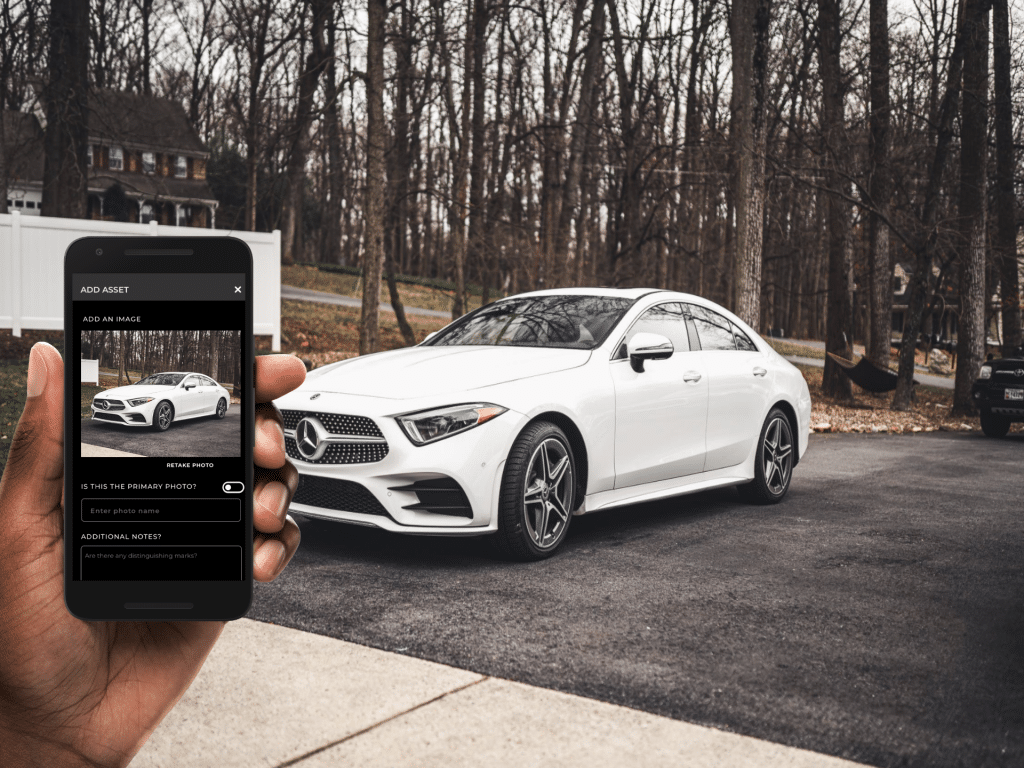 EstateSpace Targeting $504 Trillion in Unmanaged Physical Assets
EstateSpace is making it easy for families to manage their valuable physical assets and have the same discipline around physical assets as they do for their financial assets. Unite operations with easily accessible information, streamlined processes and institutional memory to achieve consistent results.
EstateSpace Enters Wealthtech Race With Dynastic Embrace
EstateSpace has a focus on family affairs as it hunts for action in the US asset management space with a way to record physical assets.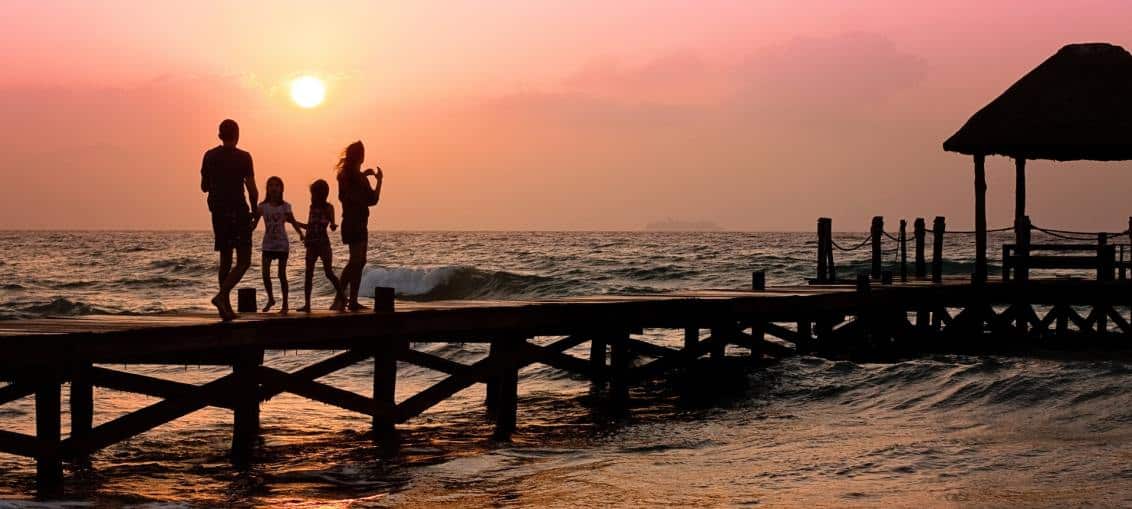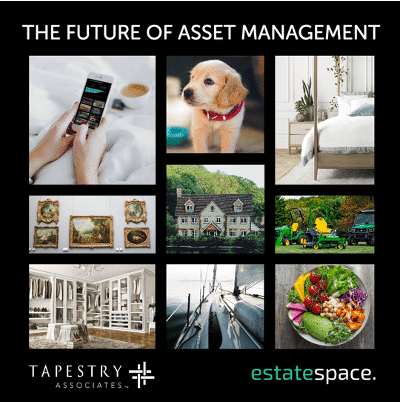 EstateSpace and Tapestry Associates Combine Forces to Transform Family Offices
Today, EstateSpace is delighted to announce our strategic partnership with Tapestry Associates. Together, and through a complete digital transformation, we're making it easy for family offices to build, streamline, and manage private operations with efficiency and increased visibility.
EstateSpace works with Cantina to create innovative fintech solution
EstateSpace, a financial technology company focused on lifestyle management, debuted a new release of its mobile experience that adds inventory management, asset valuation, appraisal features and concierge services for its customers. To bring this new FinTech product experience to market, EstateSpace worked with Cantina, a Boston-based innovation agency.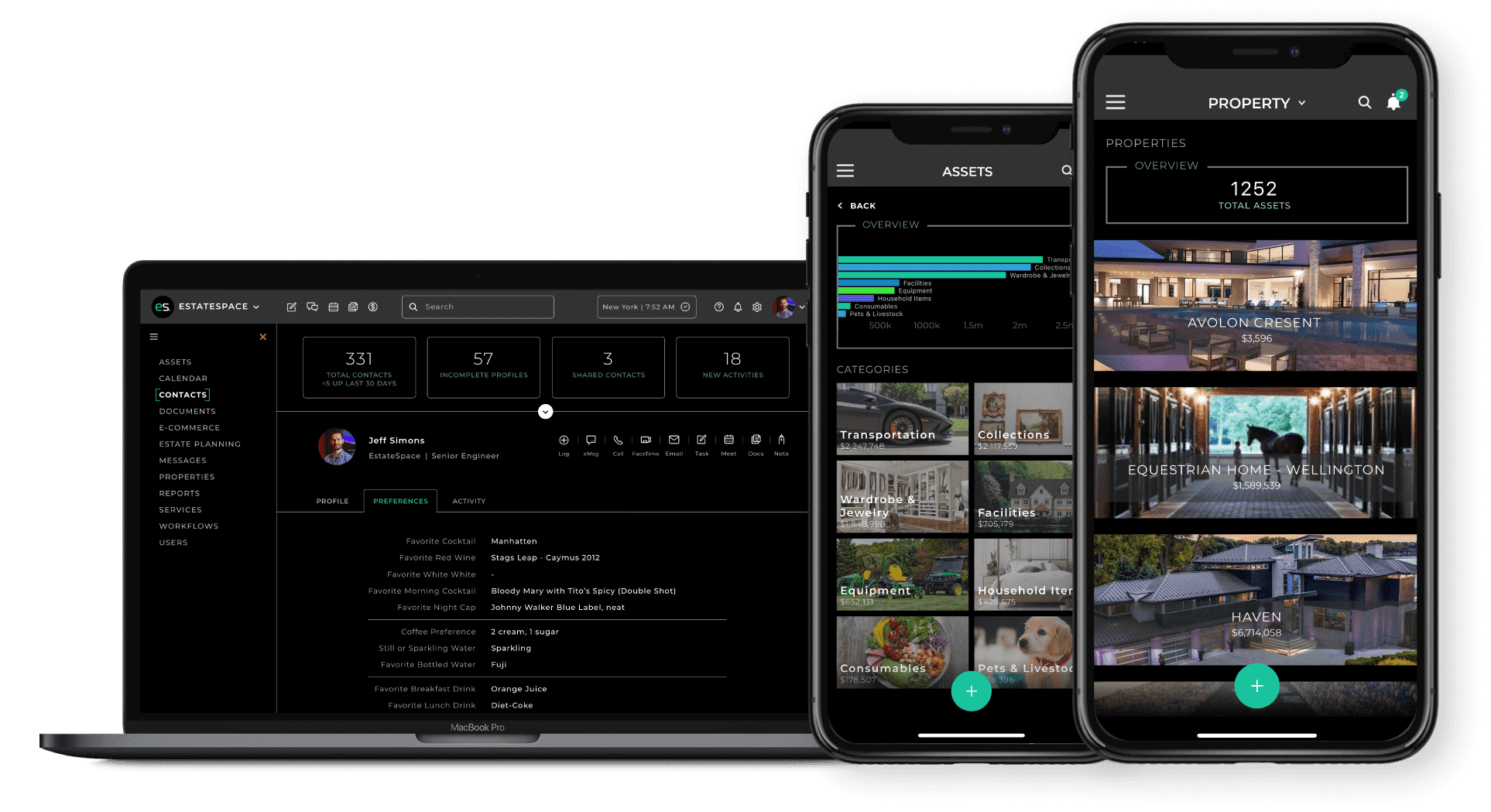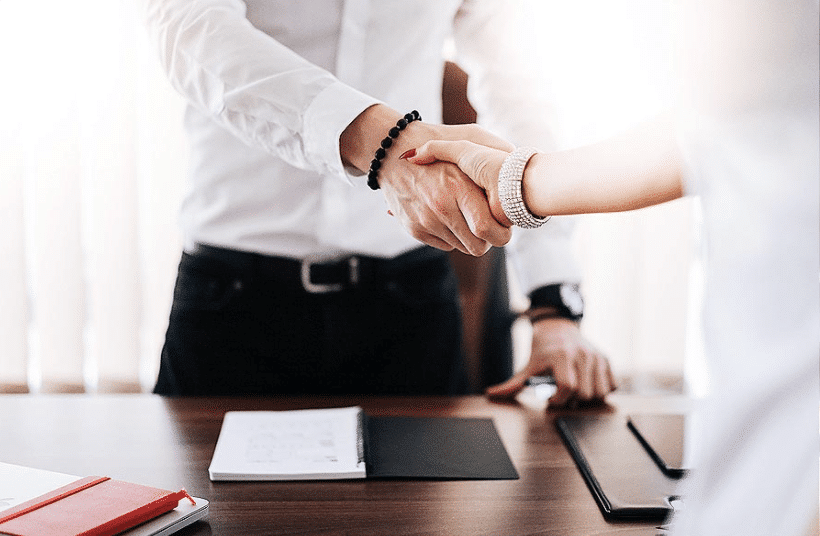 New Partnership Announcement EstateSpace Lifestyle Services Made Simple
The new standard for excellence in Luxury Lifestyle & Complex Operations Management.
Garde Robe is thrilled to announce our partnership with EstateSpace, the world's only lifestyle management solution. Streamline your operations, simplify maintenance, and increase property and asset values while improving client satisfaction.